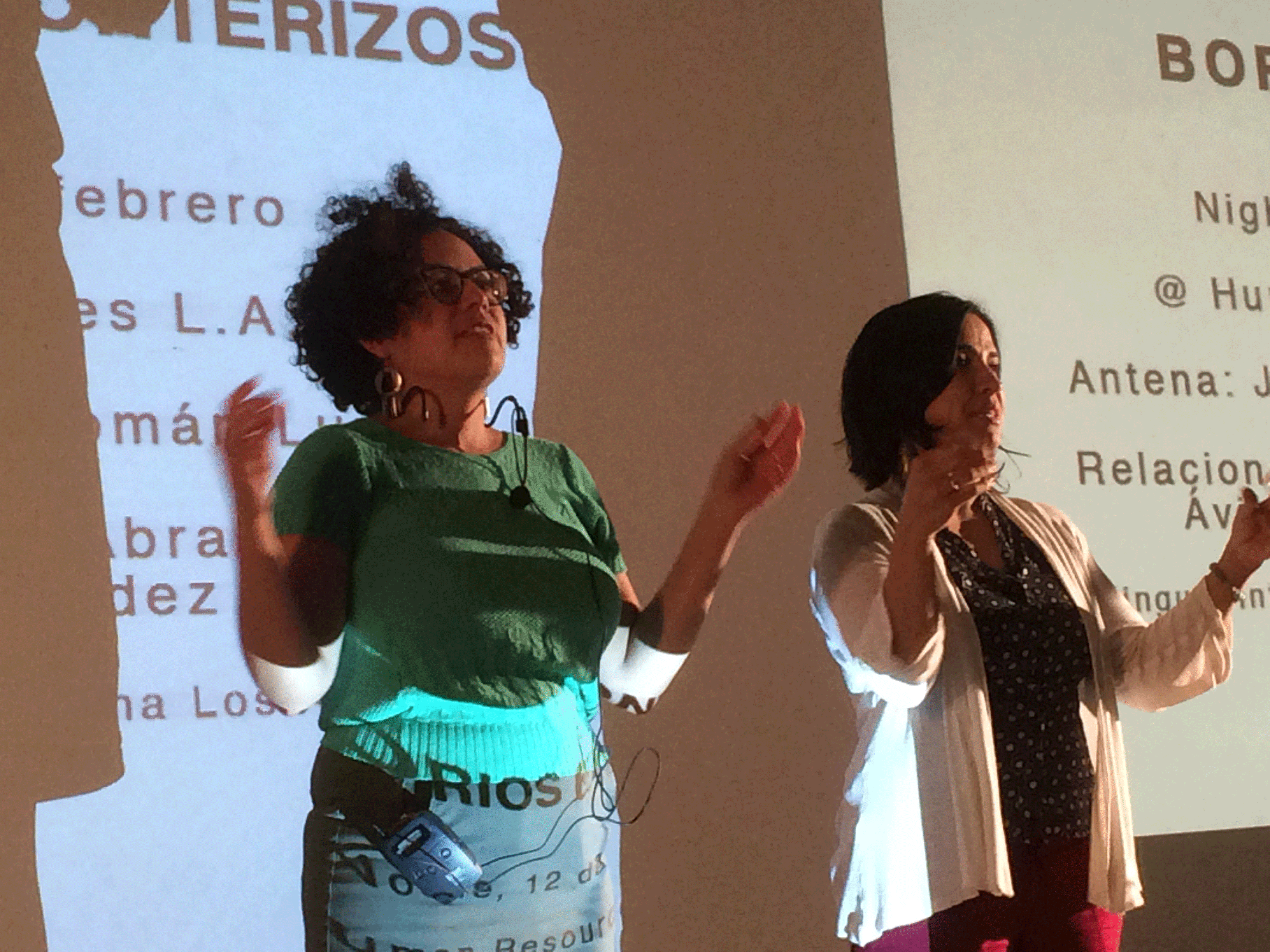 Welcome! ¡Bienvenidxs!
Antena Los Ángeles is dedicated to language justice advocacy and organizing locally in Los Angeles. We work with individuals and organizations doing interpretation, translation, and workshops on language justice and interpreting for the social justice context. We believe that language justice is part of social justice.
Ana Paula and Betty explaining the gesture we use to ask speakers to slow down so we can interpret more accurately. At Border Labs / Laboratorios Fronterizos, Human Resources, Los Angeles, February 2016.
---
What Is Language Justice?
Language Justice is the right that everyone has to speak in the language in which we feel most comfortable, to understand and to be understood. Language justice is the shared commitment to creating bilingual and multilingual spaces where no language dominates over any other.